Description
Book Service Express Hourly Maid Service In Dubai
A clean home signifies that your family is living in a safe environment. If you are hygiene conscious and aim for a clean and good apartment, you need to take the time out for maintenance.
However, living in Dubai and having loads of work does not align with the need to focus on the care of the house. Moreover, how can you do both of these things together?
The simple answer is to turn to outsourced Hourly Maid Services in Dubai.
Service Express provides many services based on packages to help you keep your residence clean and organized!
Full Time Maids Vs Hourly Maids in Dubai
Are you unsure which maid service in Dubai is better, hourly workers or full-time maids? Do you consider the cost of hiring a full-time maid to be too high? However, all you need is to know about hourly maids in Dubai at Service Express if you are considering hiring one!
Hourly Maid Service in Dubai makes it easy to align things in order. You can book a service whenever it suits you, and a maid will reach your doorstep to clean the house. Over time, hourly services are at a surge in demand.
This is because people are getting busier and have less time to focus on their house management. Hourly maids are preferred over full-time ones. However, the main reason behind this is affordability.
The full-time maid will work the whole day. They will spend the entire day working at your house. They must be given accommodation, food, etc., by the consumer. Moreover, our full-time maids will look after your home throughout the day.
Hire Hourly Maid Service in Dubai
Depending on the time you select, hourly maids in Dubai might be hired for 3–4 hours. They'll finish the job in that time frame. Additionally, you only need to pay them for their work. Regular promotions on hourly maid services offer by cleaning businesses in Dubai.
You can hire an hourly maid service in Dubai without any hesitation. Log on to the website and review the rates that fit you well. Once you book an appointment, a consultant will reach out to you to provide you with the basics about the services. However, the maid will reach your doorstep. Everything will be taken care of about your schedule.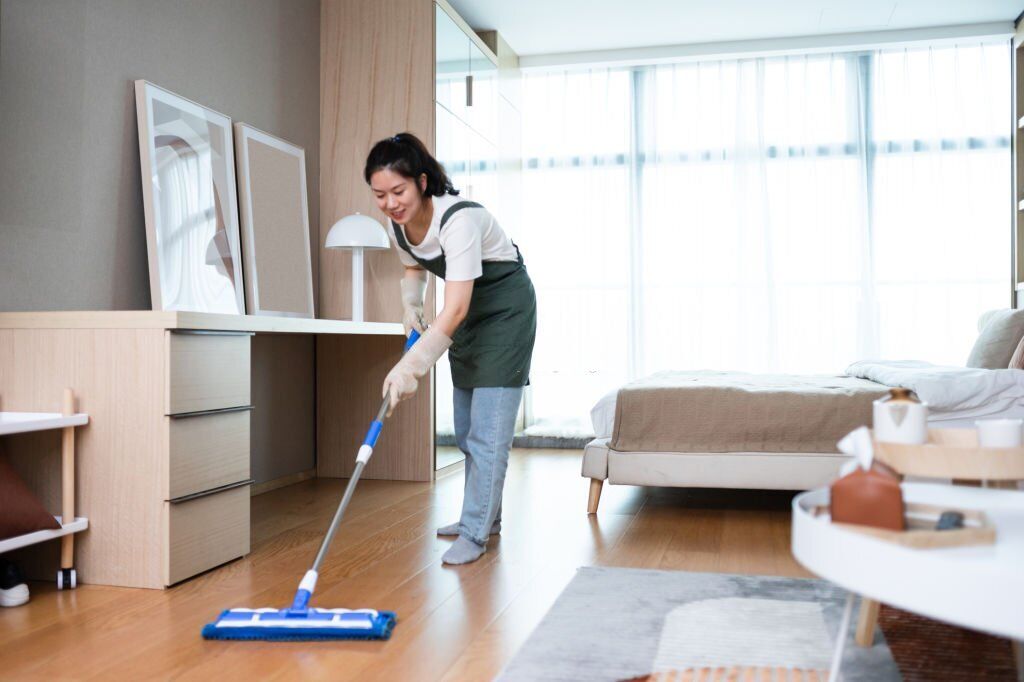 What do We offer?
Service Express has all the services available at an affordable rate. We ensure you are availing of these services without worrying about not getting the value for money.
Whether it be your home or the office, we offer services based on the location. Our hourly maid services are a tool to increase your productivity without investing in maintenance.
Professional Maids
Our maids are professionally skilled and have a wealth of knowledge in delivering a pleasing environment for people who want to see their homes transformed into dream homes. Moreover, there aren't many maid services in Dubai that employ part-time maids with as much expertise and versatility as ours. They stand above all other maid agencies in Dubai.
Versatile
We value your time and money in availing of these Hourly Maid Services in Dubai. Hence we ensure that you get different services based on what makes it easy to satisfy yourself. Our services are versatile. However, this means we dissolve our plans in our routine, and everything happens at our own pace.
Punctual and Affordable
Compared to other maid services available in Dubai, ours are comparatively inexpensive. However, even though the cost may be modest, the quality of the cleaning is never sacrificed, thanks to our cleaning services.
Additionally, we guarantee that the Hourly Maid Services are completed quickly and on schedule!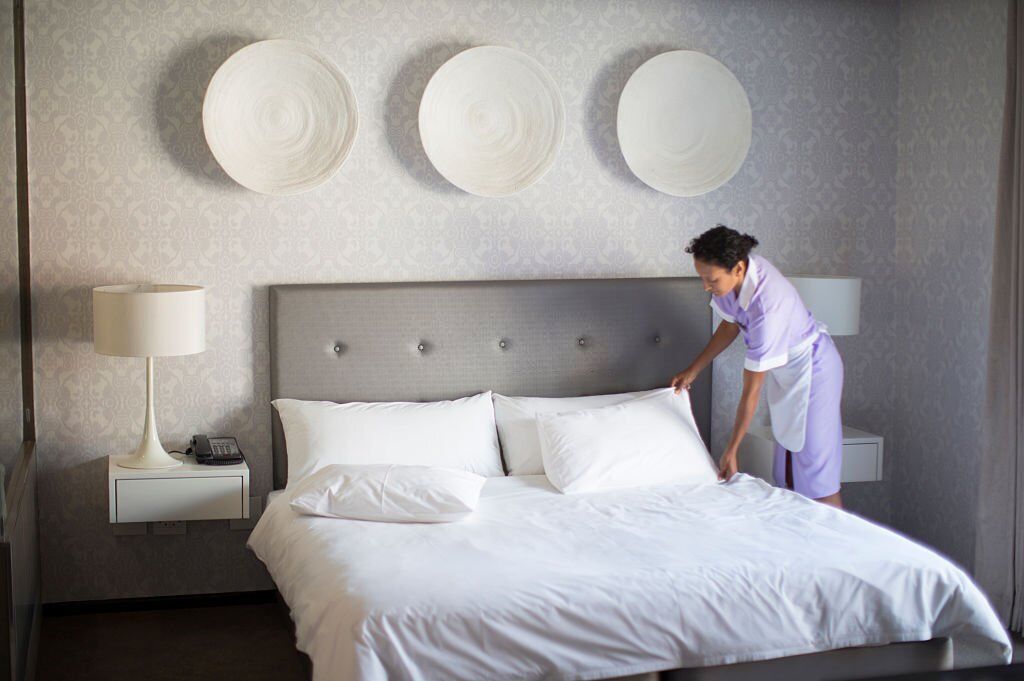 Reasons Why People Choose Us Always
Since we charge for our maid cleaning services, we make sure that our part-time maids clean your home or office only during the times that you have designated. Moreover, our experts can!
Save yourself some time.
Let our maids handle the cleaning so you can concentrate on what matters most.
Dubai has high-quality standards.
Good cleaning standards with an emphasis on offering top-notch services.
Maids who are skilled at cleaning houses
An enthusiastic team committed to properly cleaning your property
When you select our Hourly Maid Service in Dubai to clean your home, you put your trust in us, and we value that. Service Express focuses on clients' health and well-being. Moreover, we ensure that each professional adheres to the strict COVID procedure and upholds exceptionally high levels of hygiene!
FAQs:
Why should I Choose your Maids?
Stress management is one reason you cannot deny the quality of Service express. With our services, you can prevent from stressing over tedious tasks. Every detail about organizing and cleaning your place will be taken care of. We understand the efforts you put into dealing with the everyday hustle. Hence, we put every possible effort into making your experience worth every penny.
What Distinguishes our Maids from a Housekeeper?
The services maids and housekeepers provide may be the main distinction between them. Cleaning services maids offer to include dusting, window cleaning, vacuuming, changing bedding, and mopping bathrooms. On the other hand, housekeepers typically provide more comprehensive services than maids.